Thenks!
Someone put the leather interior, but on the original seats of the car. I don´t know when, where or why but the are really cool and well done as the dor panels.
It´s good color and it´s probably the only thing a know for sure. Back in 1993/1994 the car had an accidente and was fixed on the portuguese renault. They done a well job and the owner at the time dicided to repaint all the car there, so a think this color must be of renault´s colors. The funny thing is that the car was black, but you almost can´t note because they painted everywhere.
About the strippings on the side, the are something you could buy as an aftermarket extra on portuguese renault. They are seemed like the ones came on Portuguese 11 TSE. I have already taken out but the right side still have it so as soon as i can i´ll take a photo.
The car shows 158.000km but i can´t be sure of that, with so many owners and so many changes on the car. The milometer is from a 11 turbo but with the displays of the 5 gt turbo.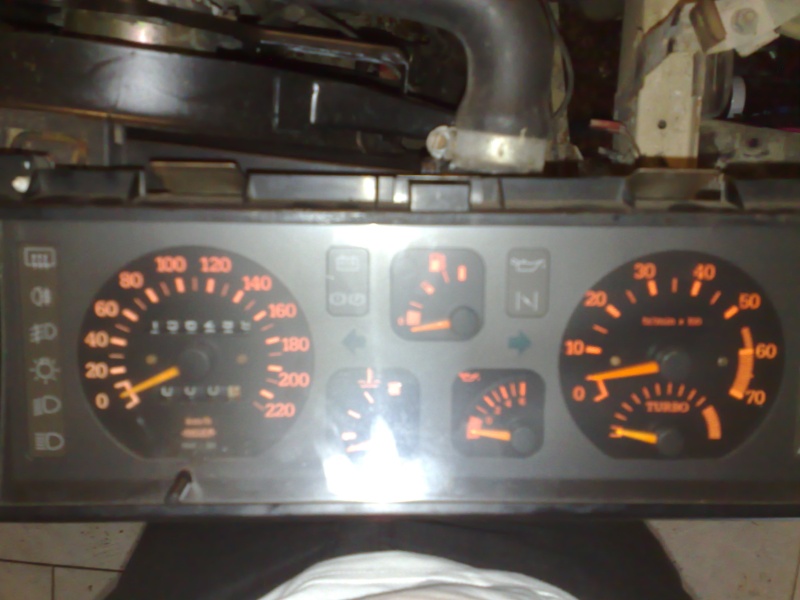 I allready got an original ones but the are not so orange as i want because of the sun but here in portugal, the renault don´t have enyone in stock for few years.